About Us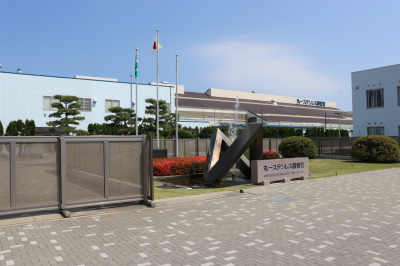 MARUICHI STAINLESS TUBE CO.,LTD. is located in the historic Chofu area of Shimonoseki city which is in the westernmost part of Honshu Island. We have continued to supply the international market with many kinds of top-quality products of seamless stainless steel tubes and pipe.
These high quality products are used in strict environments such as petrochemical, chemical, energy, machinery, aerospace industry, nuclear power plants and semiconductor industry. MARUICHI STAINLESS TUBE CO.,LTD. is appreciated as an individual special tube maker in many foreign countries as well as in Japan.

Characteristic
1.High-Grade Manufacturing Technology


Hot extrusion is better process than the other forming processes to make high grade steel or alloys of tublar form.

2.Accurate Production Control


Every stage of production process,from acceptance of orders to shipment of products,is controlled in detail by on-line-real-time system. MARUICHI STAINLESS TUBE CO.,LTD. can precisely and rapidly meet all requirements of customers.

3.Superior Quality Control and Inspection System


MARUICHI STAINLESS TUBE CO.,LTD. has been appreciated a strict quality control and inspection system by customers and approved by a number of organizations, for example Reward of Minister of MITI, The Deming Prize and Authorization as ISO 9001 company.

4.Speedy Development of New Products


MARUICHI STAINLESS TUBE CO.,LTD. has established the development system applying high level of manufacturing and alloy design technology to realize the customer's needs.